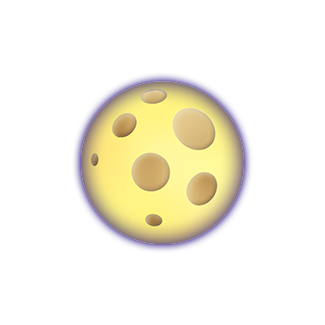 Boost your portfolio with top performing online scratchcards
Years of laser focused experience producing games for iLottery operators.
Instant win scratch games
Quick draw lotteries
Fantasy sports
instant win scratch games
Best in-class online scratchcards
Expand your instant win games portfolio with the industry's high performing online scratchcards.

Boost your revenue with customised games tailored to your market specific needs.

We develop our games in close collaboration with iLottery operators, leveraging years of accumulated know how to maximise the growth potential.
Bespoke games for your market segments
Portfolio of 60+ ready-made games
RNG or pre-generated game modes
Quick draw lotteries
Stunning lottery visualizations
Enrich your players' experience with cutting-edge visual effects and fine details. Stream real-time 3D draw visualizations to web and mobile.

Entertain your customers at point-of-sale with Android based solution running live draws. Our visualizations can also use 3rd party data via API.
Fantasy sports
Sportsbook acquisition and retention tool
Acquire new users from traditional media outlets to grow your sportbook. Ignite passion for sports within your current userbase and motivate churned users to return.

Choose from a large library of features and sports and empower your brand with our next-level marketing and community building tool.
Football, hockey, CS:GO
Daily and seasonal contests
White label solution
Player Centric
Our games are very popular with lottery players who cross-sell at record levels and maximise player lifetime value with zero cannibalisation.
Exclusive
It's our policy to work only with a single operator per market. We strive to establish close and lasting relationships with our partners which is the key for success.
Advanced
Our games are developed with mobile users in mind. They are rich in graphics, "scratchable" by touch, and work great across all devices and platforms.
You will be in good company
Viktor Pecha
Product manager, Sazka s.r.o.
"Allodium became our key supplier in various product verticals in a very short period of time. They simply provide great products with elegance. Always open-minded communication and creative yet robust solutions with great time to market are the main benefits for our portfolio."

Allodium Games has brought cutting-edge online gaming experiences to the world-wide audience since 2007.  Having started as a gaming marketing agency, we grew into a fully-fledged online game studio.

From first simple flash games, through developing our first in-house multiplayer games Infinitum and Infinitum: Battle for Europe, we have earned our place as number one developer of instant games in the Czech Republic.

Leveraging our know-how from the previous projects along with the unique set of skills, Allodium Games delivers innovative gaming experience for both desktop and mobile users.
- Martin Boháč, CEO
Interested in participating on gaming products played by hundreds of thousands of players? Do you want to be creating stunning gaming experiences that set us apart from competitors? Would you like to make an impact in the gaming industry?
Allodium Games always seek to find new developers for backend (Ruby on Rails, .NET) and frontend (JS, Phaser, HTML5) teams. 
Reach out at 
join@allodiumgames.com
Unique perks of working
at Allodium Games:
Fully remote environment
Lively and fun online workspace
Prague meeting hub
Hardware of choice
Highly competitive salary